Female Elevator Mechanics? Of course.
Web Exclusive - February 2017
by Kaija Wilkinson
Pam Stoneham, associate dean of START at Durham College, speaks about her trades background, mentoring and the bright outlook for the college's EDM program for women, which is featured in our March issue.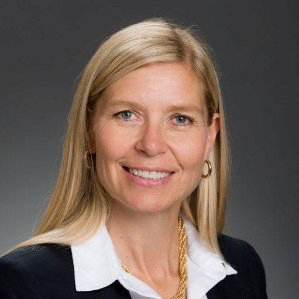 EW: What was your entry into the trades?
PD: Right out of high school, I went to GMI Engineering and Management Institute (now Kettering University) in Flint, Michigan, to study engineering. The school required students to have an employer, and mine was General Motors (GM) of Canada, so I had work terms in Oshawa, Canada. During my time at GM, I worked with tradesmen across the board. My degree was in engineering, but I was responsible for the refurbishment and optimization of the plant's heating, ventilation and air-conditioning systems, as well as installation and maintenance of production equipment. I worked with all the GM construction and line-repair tradespeople, as well as contracted journeymen.
In 2009, I left GM to earn my Bachelor of Education degree, which led to my teaching career at Durham College (DC) in the School of Skilled Trades, Apprenticeship & Renewable Technology (START). I was the first full-time female faculty member in that academic school. When I joined START, the student population was about 95% male and 5% female, and it hasn't really changed since.
EW: Did your experience as one of few women operating in the trades inspire you to develop the women's Elevating Device Mechanics (EDM) pre-apprenticeship program that DC launched in 2016?
PD: It did in part. Funding for the program came from a government grant that required proposals to focus on groups that typically had low representation in the trades or faced obstacles entering them. When I looked around our classrooms and saw that there were still so few women, it was an obvious decision to propose a program that would offer them new opportunities.
"Employers want people with a strong work ethic, and the women in DC's EDM pre-apprenticeship program demonstrated that they have that work ethic."
EW: Why do you think women should enter the trades?
PD: It's a good career. It's high paying. There is work in Canada for tradespeople, in a time in which it's challenging to find work with good pay. Women shouldn't be restricted from that. There may have been a time when the trades were more suited to big, strong men, but as that workforce has aged, they don't want to be carrying around heavy loads, either. They've become smarter and realized that you can use things to assist you to do the work. That benefits everyone, not just women.
EW: So, if a prospective female student is considering the trades, what does she need to know?
PD: That she has every right to be there. When I took my roles, first at GM and then at START, I didn't see myself as the face of women in trades, I just felt like I had the right to be there. I didn't feel like I was breaking down barriers. I think in all cases where women have done something similar, it has never been about making a statement — it's about the work. We just want to see female students feel that they belong and want to be there. Then it's up to us, as an institution, to ensure that they have the best education and are equipped with the right skills, so, when given the opportunity, they're prepared to go in and be successful.
The other thing anyone entering an EDM program should keep in mind is that completing an apprenticeship and becoming a journeyperson isn't the only career option available. There is an entire industry of workers who support those licensed elevator mechanics who can benefit from this training.
EW: Is there anything employers need to keep in mind when it comes to women entering the EDM field?
PD: They just need to keep an open mind and stay true to their ultimate goal, which, at the end of the day, is to hire good employees — people who are willing to show up and put in the time to learn the trade. Employers want people with a strong work ethic, and the women in DC's EDM pre-apprenticeship program demonstrated that they have that work ethic. I think that is what came through when employers had the opportunity to meet with the women in our program, and it's supported by the number of students who found full-time work in the field upon graduating.
EW: Now that you've run a successful women's EDM pre-apprenticeship program, does DC have plans for any other initiatives focused on elevating devices?
PD: Absolutely. In September, we are launching our new two-year Mechanical Technician — Elevating Devices diploma program, which is the only one of its kind in Ontario.
EW: Why was it important to create the two-year diploma credential?
PD: It was important because DC is the only public training provider in Canada for an EDM apprenticeship. While we already offer diploma programs that align with most of our apprenticeships, we didn't have one for EDM. We know that, technically, students can go straight into an apprenticeship, but most employers will not hire you without competency in the field, and a diploma is really the best way to demonstrate that competency and get your foot in the door.
EW: What do you think the effect of your work in this area will be on the EDM industry?
PD: Our women's EDM pre-apprenticeship program really went beyond just helping women enter the trades. It was also very much about making an impact on the industry and helping build a new, skilled workforce overall. Out of that program, we've had two women taken on as apprentices, and many others have found related work in the field. That is significant because it means there are that many more women working in the industry thanks to our EDM pre-apprenticeship program. Now, with the addition of our two-year diploma program, we're going to be providing the industry with even more graduates.
In the 1980s, a lot of effort was put into promoting engineering to young women, and I think female students today believe that if they're strong in math, engineering is an option. Now, it's time to put the same focus into promoting the trades as viable options for women.
I don't believe that kind of encouragement and information sharing is actually happening enough with male students, either. That's why the most important message for us to deliver — to women, men, students or anyone considering a trade or a career change — is that being a tradesperson can be a good job for smart individuals.