Daniel Baltzegar | Vantage Elevator Solutions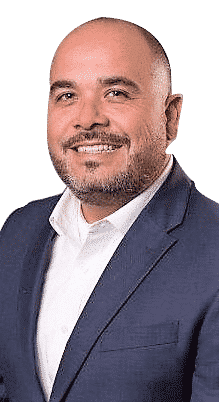 Daniel Baltzegar didn't set out to work in vertical transportation. It was a college career fair recruiter's "elevator pitch" that drew him into the fold:
"I was in a very long line waiting to talk to a recruiter of one of the large wealth-management companies. While waiting, I kept getting called out by another recruiter standing behind me, asking me some funny questions, like, 'Hey, bud, you like to fish? How about golfing? How would you like a company car and your own personal expense account?' He was funny enough to draw me to his empty booth, and the rest is history."
So began Baltzegar's journey, starting with Miami Elevator Co. and today serving as a regional vice president leading Vantage's Miami Gardens, Florida-based regional office, a service center covering the U.S. South and the Caribbean. Though he entered the business in sales, Miami Elevator required him to have field training, so he spent several months on jobsites learning the wrench-turning side of the industry, helping on new construction, modernization and repair and service.
Baltzegar, a 22-year industry veteran, said his position with Vantage brings him plenty of personal rewards:
"It is a great feeling to have the opportunity to help someone find a solution to challenges. But, by and far, the greatest fulfillment I have is when I play an important part in helping individuals start their own companies or grow their businesses. I measure my success by helping our clients grow their organizations in a safe, profitable and sustainable manner."
Among the mentors who have helped him along the way, he especially cites Bill Miller, who recruited him to Oracle Elevator, calling him "a creative problem-solver," and Mark Boelhouwer, former CEO of Vantage, whose "holistic approach" harnessed "the positive energy of the collective group of employees."
In his free time, Baltzegar volunteers and serves as chief financial officer of Nu Deco Ensemble, a "virtuosic and eclectic chamber orchestra for the 21st century" he helped launch
in Miami.
Catharine Bothwell | CECA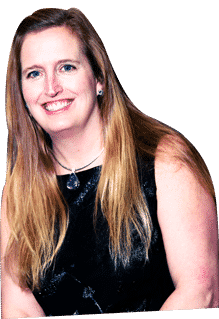 Canadian Elevator Contractors Association (CECA) Executive
Director Catharine Bothwell is the driving force of the organization. With Bothwell at the helm over the past 10 years, CECA membership has more than doubled, conventions are profitable, and programs and lobbying efforts have successfully launched. Bothwell is adaptable. As the COVID-19 crisis began to unfold, she jumped into action. She says:
"The first thing we did was compile a list of provincial and federal government and other resources to help members find answers. We then set up a Basecamp site to give members easy access to COVID-19 and other relevant resources and allow them to reach out to each other for help. We also sent out a survey to members regarding their challenges, allowing them to see how others were coping during this unprecedented time."
Bothwell came to the industry in a circuitous way, involving
Japan, ham radios and romance. She was born in Brantford, Ontario, and wanted to follow in the footsteps of her businessman father. After graduating from the University of Western Ontario with a degree in Finance and Economics, she moved to Japan to work for an amateur (ham) radio company. It was there she met Patrick Bothwell, a fellow Canadian working for what is now EHC Global, who she would marry. After two children and another stint living in Japan, the family returned to Canada.
CECA, to which Patrick belonged, needed an executive assistant. Catharine applied, got the job and quickly took charge. That's primarily because she is a focused, organized people person. People, she says, are what she loves most about the elevator industry. "Everyone is so interesting and friendly," she says, praising CECA members for consistently volunteering and giving back. Among the accomplishments she is pleased CECA has been able to accomplish are the scholarship program, the maintenance control plan library, successful lobbying efforts and addressing the needs of the residential and construction-hoist sectors. Bothwell says none of this could have happened without CECA's, dedicated board of directors.
Frank Christensen | IUEC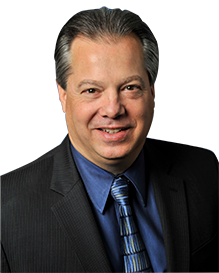 International Union of Elevator Constructors (IUEC) General
President Frank Christensen is many things: laborer, leader, family man and advocate for the workforce, children and the less fortunate. He is involved with numerous charities, such as the Toy Box Connection, Toys for Tots, the Diabetes Association out of Miami University and the Special Olympics. The Chicago native has been in the industry more than 40 years, joining IUEC Local 2 in Chicago shortly after high school and winning elected office after 15 years in the workforce. He served various positions in Local 2, culminating in being elected business manager in a special election in November 2001. He was reelected four times and remains the longest-serving business manager in Local 2's more than 100-year history.
Christensen served as a trustee for the IUEC's National Elevator Industry Education Program (NEIEP) and helped create the first QEI testing program. He has continued his own education at Chicago-Kent College of Law and the George Meany National Labor College, as well as through the U.S. Department of Labor and NEIEP. In Chicago, he was involved in state and local elevator boards and committees, winning several major National Labor Review Board rulings that set powerful precedents for future labor negotiations. He and his family live in Marriottsville, Maryland. One of his favorite quotes is by a person named Archer G. Jones, who said:
"There is but one rule of conduct for a man: to do the right thing. The cost may be dear in money, in friends, in influence, in labor, in a prolonged and painful sacrifice, but the cost not to do right is far more dear: You pay in the integrity of your manhood, in your honor, in strength of character, and, for a timely gain, you barter the infinite."
Chris Dodds | Liberty Elevator Experts, LLC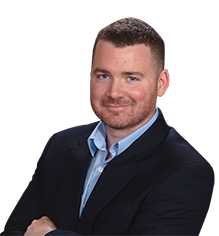 Liberty Elevator Experts, LLC President Chris Dodds has been
in the industry since 2002, when he started as an apprentice for Kencor, Inc. in West Chester, Pennsylvania, installing elevators. He created Liberty in 2014 after having served Kencor as director of construction & modernization. Following a stint at ECL by Wurtec as national sales manager, he started professional-services company Liberty in Newark, Delaware. The busy firm inspects, consults and educates throughout the U.S.
Joseph McAnulty, Liberty's general manager, said of Dodds:
"I have known Chris for more than 10 years, and the first words that come to mind when asked to describe him are 'entrepreneur'; 'innovative'; and, most importantly, 'leader.' The dedication he has put into the elevator industry is second to none. Since the day Chris opened Liberty, it has been on a path of growth that is almost unbelievable. In fewer than five years, Liberty has grown from a local inspection and consulting firm to having a national presence. In 2019, it was engaged in projects throughout all 50 states.
"Chris has been on the forefront of many new product lines and services. Being involved in new products and even working on a national level could not be done without great leadership. As a leader, Chris is really remarkable. He can help develop personnel not only in the field, but also in the back office. He has been dedicated to developing workflow processes for a hassle-free work environment. Under Chris' leadership, Liberty started a trainee program for QEIs in 2018 that has graduated 100% of participants and is to begin a new class of apprentices in 2020."
Dodds holds various state inspector and other industry- related licenses and serves as the NAESA International Board of Directors vice president and Eastern Region chair.
John Dodds | Kencor Elevator Systems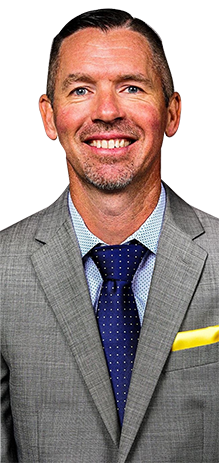 John Dodds has spent every day of his more than 22-year
elevator-industry career with Westchester, Pennsylvania-based Kencor Elevator Systems, but he's done anything but stand still. Starting as a mechanic's helper, he has worked his way up to his current position as president and chief operating officer. It helps when you enjoy your work from day one: "I fell in love with the industry immediately and have never left," Dodds says.
It also helps to have "an incredible mentor" like Kencor owner Richard A. Kennedy, who, Dodds says, "took me under his wing very early in my career and has provided guidance and opportunities for growth that have never stopped." For Dodds, that professional growth has included a steady progression up the company ladder, a climb during which he's held a number of positions. Starting as a helper in 1998, he's gone from service engineer to service manager, director of field operations and, finally, his current role.
Dodds sees one other, huge benefit of his job: he gets to work with his "best friend," his wife, Karen, also a Kencor executive. "There has been no single person who has challenged me as much as she has, and we have an amazing partnership in business and in life," says Dodds. He acknowledges that some people "don't understand the concept of working with your spouse," but for them, "It is all we have ever known, and I wouldn't want it any other way."
Dodds' love for the industry isn't limited to Kencor. Over the course of more than two decades, he has become involved with several related groups and associations, where he has made "some of the greatest friendships that I have today."
He continued:
"So much of this industry is like family. In my opinion, a true definition of friendship is when you can be apart from people for a long time, but when you reconnect, it's like you were just with them yesterday. This industry is full of people like that."
Michael Donohue | TEI Group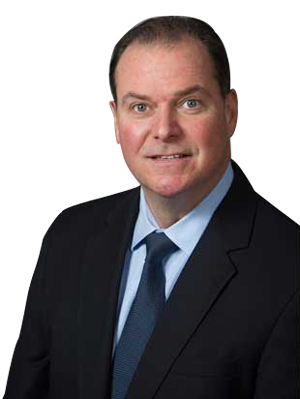 "It's not easy stepping into a senior role at an already
successful major independent elevator company in NYC," says ELEVATOR WORLD Correspondent Matt Jackson. "It's sort of like being the New York Yankees manager that took over for Joe Torre." Jackson's nominee, Michael Donohue, assumed the construction & modernization manager role at TEI Group
three-and-a-half years ago and, Jackson says, "assimilated into TEI as if he had been there for years."
For several years prior, Donohue took a break from the industry when he ran a home-improvement franchise. Growing up in the Bronx, Donohue wasn't sure about a career path but figured it would probably be something in construction. His elevator career started in 1986, one year after high-school graduation, with Otis, from which his father had worked for in his earlier days. Donohue worked for Otis for approximately 14 years, mostly in the field. "I simply love [field work]," he says. "I love working with my hands and figuring things out."
Donohue rose quickly through the ranks during his time working in the field. After a while, though, he decided he wanted to take the "next step" in his career, and he figured the only way to do that was with a college degree. So, while still working full time, he took advantage of Otis' educational assistance program and graduated with honors from Seton Hall University with a BS in Business Management. The degree resulted in senior management roles at Fujitec, where he says two of the biggest and most challenging jobs he handled were the new New York Times Building and the MetLife Stadium, home of the National Football League's New York Giants.
Donohue loves the elevator industry because of its complexity and depth. "It's a very unique trade; there are so many facets to the industry which help to keep it interesting," he says. "It's technology-based, so it's ever-evolving, even now as we adapt to the challenges of the [COVID-19] crisis."
Dayne Eisele | Delaware Elevator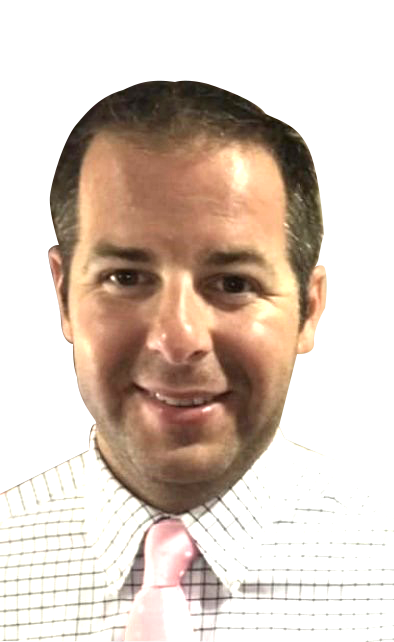 Years of service as a Black Hawk helicopter pilot with a medevac unit in the Delaware National Guard have prepared Dayne Eisele for pretty much anything civilian life could throw at him. For Delaware Elevator President Pete Meeks, Eisele brings "extensive safety and management skills" to the table in his job as safety and training coordinator for the Salisbury, Maryland-based company. "His leadership and teamwork with our safety operations has brought our company to another level," Meeks added. Eisele, whose four-and-a-half years with Delaware mark his full tenure in the industry, says it was the welcome he received that really drew him into the business. "The atmosphere at Delaware Elevator, from the owner all the way down, made it seem more like a family," he says. Eisele, Meeks said, works "hand to hand" with the field crews, and "many [of them] count on him to be the eyes and ears to help communication flow between field operations and management." It's his commitment to safety culture that has won Eisele recognition from multiple chapters of the Associated Builders and Contractors, various safety organizations and the Maryland Department of Labor, Licensing and Regulation, Meeks said.
Eisele's position takes him to jobsites all around the country, and it's interacting with field personnel that he enjoys the most. He said:
"My goal is to assist all our mechanics and apprentices in the field, not only with safety, but also with anything else they may be needing help with in the company. If they have a question about their benefits, a question about schoolwork or just need someone to vent to on the job, I enjoy being that connection they have to the office."

A recent overseas deployment with the Guard illustrates for Eisele what a great place Delaware Elevator is to work. Though gone for a year, when he returned to the company, it "felt like I
never missed a day because of that family atmosphere."
Mark Gregorio | TEI Group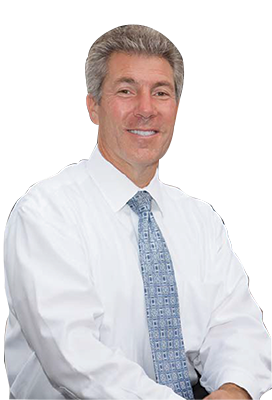 TEI Group President Mark Gregorio and two partners assumed management of a small, fledgling elevator company in 1999 and developed it into TEI. They "came up through the elevator industry ranks with wrenches and hammers in their hands" as apprentices, nominator Ray Downs said. Gregorio helped grow it into NYC's largest private elevator company, providing work for 350-plus employees, nominator Robert Bragdon added, continuing:
"His humble beginnings as a helper and apprentice give him keen insight as to what really goes on in the field, and he is able to transform that knowledge into meeting his customers' needs on both a personal level and a practical level. TEI has invested large sums of money to make sure its safety program is second to none. Through all the turmoil of changing market conditions, Gregorio has continued to steer the ship to keep his men and women employed and to keep TEI as a leader in the installation, modernization and maintenance of NYC's elevators and escalators."
Nominator Michael Fornito, who has known Gregorio for 35 years, characterizes him as a hardworking leader who gets the job done with honesty, dedication and old-school values. Nominator Michael Staub called him "a true leader and a visionary who gets things done, regardless of the circumstances" and "is always looking at new ways to improve the industry through education and technology."
Nominator Brian Gregorio praised:
"Mark is a recognized industry leader in NYC, respected by clients, politicians and field personnel. Most recently, he spearheaded the merger of TEI with Anlev to create a partnership and grow into a powerhouse that plans to compete with the eight major manufacturers.
"He is also an altruistic man, never forgetting his beginnings as a field technician. Recently, due to the COVID-19 pandemic, Mark personally purchased 10,000 N95 masks, 9,000 of which he donated to the union to be used by any mechanic at any company."
Doug Guderian | Elevator One Inc.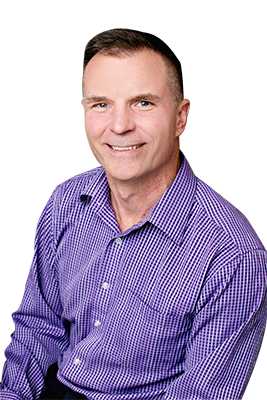 Doug Guderian probably doesn't remember a time without
elevators. His father, Walter (featured in last year's People Issue), started Delta Elevator in Kitchener, Canada, in 1967. Doug began working for Delta in 1981. He became a Professional Engineer in 1990 and designed elevators at Delta, then later joined its senior leadership. Working in many capacities, he helped grow the company from eight to approximately 70 employees. He became its vice-president in 1992 and president in 2001 and was the largest shareholder when he sold his interest in it in 2006. Guderian is now president, CEO and sole owner of Elevator One Inc., a regional elevator service company in Barrie, Canada.
Nominator Roland Mechler said of Guderian:
"Doug worked very hard to develop a strong leadership team and company, which demonstrates his key values of integrity, service and quality. As current president of the Canadian Elevator Contractors Association, Doug is constantly at work representing the industry well by lobbying with the government and assisting association members.
"While many people know about the visible parts of Doug's contributions to the industry, what has impressed me far more is what he does behind the scenes for no reason other than to help people and represent the industry well. Although I am on the senior management team at Elevator One, I had no idea until recently that Doug has volunteered significant free time to answer the public's questions about elevators. Searching "Doug Guderian" on quora.com shows how helpful he has been, having answered more than 500 questions about elevators and building engineering, including questions arising from the coronavirus.
"Doug commits a large portion of annual company proceeds to a wide variety of charities. This is done with very little fanfare and is to simply help those in need. Doug also volunteers his time mentoring young entrepreneurs. He is the type of person who represents the elevator industry
extremely well."
Melissa Hansell | Madden Elevator Co.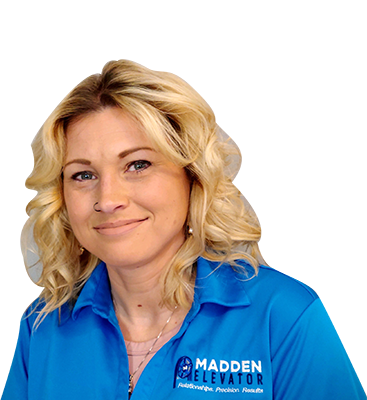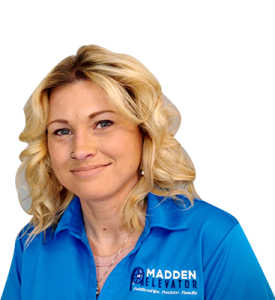 On maternity leave after having her third child, Melissa Hansell found herself out of a job in 2006. Until then, the Louisville, Kentucky, native had never thought about a career in elevators, but an acquaintance who worked at the local office of Oracle Elevator told her the company was looking for an office worker. She got the job. In her role as project assistant, Hansell says she learned lots about elevators, "from the start of a job, to the different parts needed, ordering and receiving the parts, billing and closing out a project." During her time as a dispatcher at Oracle, she picked up on issues that can cause an elevator to break down. Dispatching, she says, "also puts you in a customer-service position so that you can build relationships with people." Handling field operations support, Hansell oversaw licensing and continuing education (CE) for Oracle, as well as purchasing and billing for the entire company.
After 10 years, Hansell moved to DC Elevator, also overseeing administration/licensing/CE. It was two-and-a-half years before she joined the team at Louisville-based Madden, accepting the job of office manager with people reporting to her. It was this job that taught Hansell how much she enjoys being a leader and encouraging others to achieve continued success. She was soon promoted to business manager. As a child, Hansell never imagined a career in the elevator industry. Now, she says it's where she's staying until retirement. Her nominator, Kassie Robinson, says Hansell is "always motivated to succeed and continues to be an amazing support system for the whole company with her knowledge."
Bill Higbee | MEP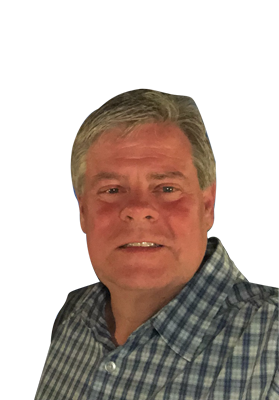 Bill Higbee, regional sales manager at Hauppauge, New York-based Monitor Elevator Products, LLC (MEP), always loved working with his hands and building things, so when he saw a newspaper ad in 1985 seeking someone who could fabricate elevator fixtures, he applied at MEP. Prior to that, the Astoria, New York, native worked in a machine shop fabricating stainless steel for a variety of products. Elevators, though, seemed significantly more interesting. He says:
"I loved the process of taking flat sheets of metal and turning them into finished elevator fixtures. I was lucky enough to work in all aspects of production, including fabrication, assembly and wiring. That gave me a true understanding of how much work is actually needed to make elevator fixtures. I've also loved all the great people I've met over the years."
From 1985 until 2005, Higbee was production control manager, overseeing the shop floor and scheduling jobs to meet deadlines. After that, he moved to sales, where he maintains accounts and grows new territories. What makes him proudest is getting to see the company's growth over the decades. "I have no plans to retire, as I enjoy what I do, and the ever-changing and evolving landscape of elevators keeps things interesting and challenging." A resident of Miller Place on the north shore of Long Island, New York, Higbee has been a development volunteer for more than six years with the Long Island chapter of the Make-A-Wish® Foundation, because, he says, "I have been blessed with three wonderful and healthy children, and I feel it's very important to 'pay it forward.'"
M.J. Mohamed Iqbal | Toshiba Elevator Middle East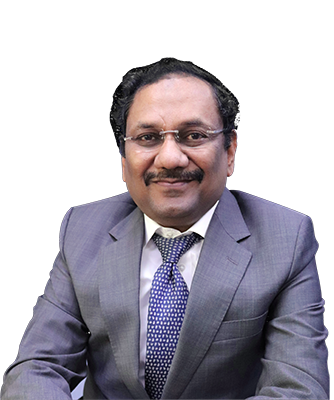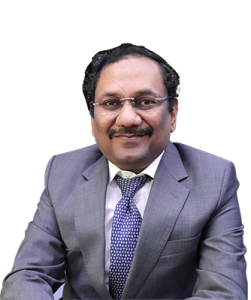 Managing Director & CEO of Toshiba Elevator Middle East M.J. Mohamed Iqbal has had a prominent space in the industry since entering it upon recruitment by Mitsubishi Electric Elevators and Escalators in Dubai in January 1986. His many roles include field engineer, projects manager, general manager — projects and installation and senior general manager. He has also served as an EW international correspondent since 1996.
His career has involved the installation of and contracts for more than 10,000 elevators, escalators and moving walks.
Mitsubishi Electric Corp. in Japan and customers noticed and presented him with appreciations and awards for such high- profile projects as the Burj Al Arab, Dubai International Airport Expansion Phase 1 and Emirates Towers in Dubai. In addition to authoring several winning submissions in ELEVATOR WORLD Project of the Year contests, he was awarded the Mitsubishi Electric Japan Golden Certificate for three consecutive years.
Iqbal says he is proud of the hundreds of proficient engineers he has trained, mentored and enabled to become entrepreneurs and leaders in the industry. Nominator Syeda F. Mohamed said of him:
"His hands-on approach has also provided thousands of technical craftsmen who have emerged as leaders in the field, from testing to quality control to high-tech maintenance services. His insistence on basic professionalism to the fundamental aspects of punctuality, orderliness and discipline and dedication to tasks has complemented his mentoring and leading with empathy and involvement establishing a humane and feel-good work atmosphere.

"In 2007, Toshiba Elevator Japan sought him out to energize and invigorate their elevator business in the most happening place of Dubai. Joining Toshiba as executive director and CEO, he immediately launched the now-success story of Toshiba in the U.A.E. and neighboring Gulf Cooperation Council countries in the Middle East. Though Toshiba was a relatively late entrant to the market of U.A.E., his drive, coupled with familiarity in the region, helped the company bag and execute milestone elevator projects there."
Gary Knowles | thyssenkrupp Elevator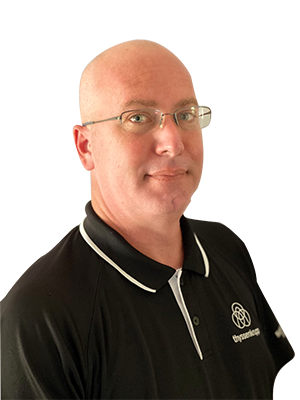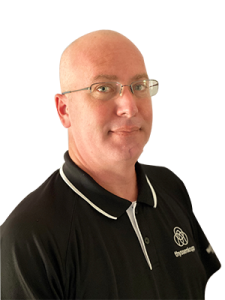 Gary Knowles is a man on the move — literally. His job with thyssenkrupp, as part of a national team of adjusters and trainers, keeps him on the road most days of the week, most of the year. With 14 years at thyssenkrupp, he started out as an International Union of Elevator Constructors (IUEC) apprentice in 2006, working in the field and learning the ropes in modernization. He said interest in electrical and electronics systems was part of what guided him to the industry, but it was a fascination with the whole "elevator" concept that had him hooked:
"It was an interest in a [driverless] system moving at a high rate of speed. This thing is running up and down a shaft at 700 ft/min, and you've got places where there's 3/8 [in.] clearance, and it's all done automatically. There's not a guy there operating it or monitoring it. I was quite intrigued by that."

Knowles was born in the Bahamas but came to the U.S. as a teenager. Today, the South Florida resident holds dual citizenships and is attached to thyssenkrupp's Tampa office. His travels take him around the country, part of a team of national adjusters/trainers who "troubleshoot nationally and train the adjusters who are up and coming." As an adjuster, he "fine tunes" elevators, mostly new installations and modernizations.
Nominator Marty Walker called Knowles "a foundation of our Destination Dispatch and Agile product offerings." He added that Knowles' "can-do" attitude and "out-of-the-box" thinking help "keep thyssenkrupp Elevator on the forefront of digitization." For his part, Knowles, a "card-carrying IUEC mechanic," credits the people around him for any success he's had:
"I'm really only as good as the guys I work with; I really work with a good group. My efforts are not alone. Anything I do, I can't take credit for myself. It's a team effort, what we put forward."
John W. Koshak | Elevator Safety Solutions, LLC and eMCP, LLC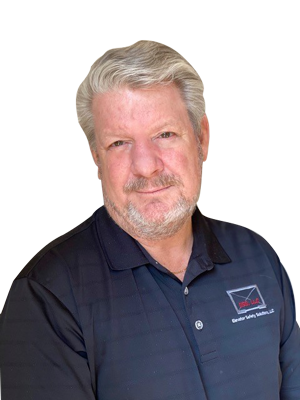 John W. Koshak is head and founder of industry consultancy Elevator Safety Solutions, LLC; vertical-transportation maintenance software company eMCP, LLC; and a member of Elevator World, Inc.'s Board of Directors and Technical Advisory Group. Koshak got his start in the industry in August 1980 in the San Francisco Bay Area and became an adjuster and special- projects wireman for Westinghouse Elevator Co. in 1982. He then went to Dover Elevator Co. in 1985 as a construction adjuster; service adjuster; and, later, field superintendent. In 1991, he went to Amtech Elevator as a service adjuster. In 1995, he developed the LifeJacket® plunger-gripping safety device.
After 16 years in the International Union of Elevator Constructors, in 1997, Koshak took the position of vice president of technical support at Adams Elevator Equipment Co. until June 2001, when he went to thyssenkrupp, where he served in an R&D capacity, then in 2004 as director of codes and standards.
Koshak holds several patents for elevator-component designs. He is a certified elevator inspector who has authored numerous articles and papers and published two books: Maintenance on New Equipment Designs (available at elevatorbooks.com) in 2010 and The Pool Manager (a novel available at Amazon) in 2006. He was a National Elevator Industry Education Program instructor from 1982 to 1991. He has also authored several Certified Elevator Technician (CET®) courses and is an approved code instructor in several states and companies. He has been a member of the ASME A17 Standards Committee since 2005 and is a past chairman of the Elevator Escalator Safety Foundation (where he remains a regent and trustee) and current president of the International Association of Elevator Consultants.
Elevator Safety Solutions' services include consulting expert, consulting witness, design-compliance review, product development, specification writing and maintenance review.
Joseph Kusnir | Allstar Elevator & Escalator Inspection Agency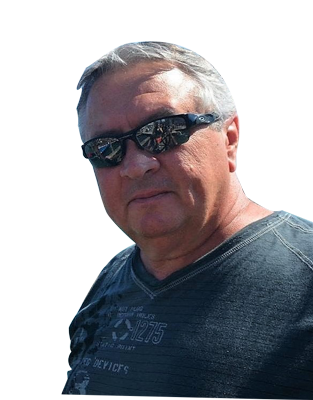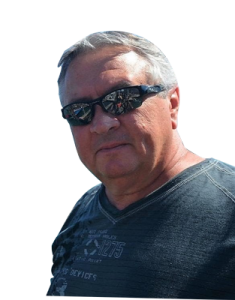 A lot can happen in 50 years. Third-generation elevator man Joseph Kusnir has seen plenty in his half-century in the business and hopes to share some of his memories. "I always said that when I retire, I want to write a book about all of the great — and, sometimes, crazy — times I had in the business," he says.
The great and crazy times for this Yonkers, New York, native started shortly after he graduated from Saunders Trade and Technical High School. He landed a job at the Otis factory in Yonkers, winding field coils for the 339HT machines that would be used in the World Trade Center and Sears Tower. The next year, he joined the International Union of Elevator Constructors Local 1, becoming a helper/mechanic for Otis. He became a repair superintendent in the Midtown Manhattan office in 1986, responsible for 1,580 elevators and escalators and overseeing 26 repair teams, five maintenance supervisors and five salesmen. In total, Kusnir spent 38 years with Otis, the company where his father and grandfather plied the elevator trade. He went to thyssenkrupp for a year but "retired" to become agency director/inspector for Allstar, an NYC-based company owned by his wife, Maureen, herself a veteran of a long tenure at Otis. For the past 10 years, he has worked as a QEI and NYC Department of Buildings elevator inspector.
Kusnir's son Michael, who nominated Joseph, notes that his father's "phone is always on, and his conversations are never cut short." He continues:
"He keeps in constant contact with active working mechanics who may need recommendations on repairing and operation of elevators he may have repaired himself or have some knowledge of. Because of him, International Union of Elevator Constructors Local 1 and my mother, I am proud to say I am a fourth-generation elevator industry member."
Oh, and about that book — industry folks may not have to wait very long to enjoy Kusnir's recounting of his time in the business. As he tells ELEVATOR WORLD, "I just finished it."
Nicholas J. Montesano | DTM Drafting & Consulting Services, Inc.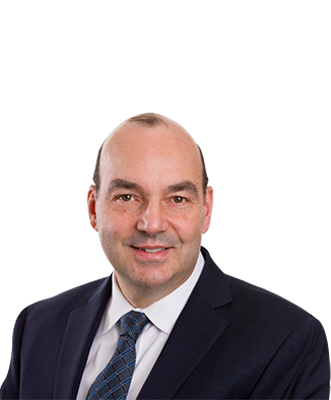 President/CEO of NYC-based DTM Drafting & Consulting Services, Inc. Nicholas J. Montesano began his career in the industry in 1979 as an apprentice for Millar Elevator Industries. He was promoted to maintenance mechanic upon completing a four-year apprenticeship training program supervised by the International Brotherhood of Electrical Workers. Montesano joined DTM Drafting & Consulting Services, Inc., which was led by this father, founder Joseph C. Montesano, in April 1984.
Nominator Matthew Montesano, his son and DTM assistant manager, said of him:
"Nicholas' knowledge in elevator and escalator conception, design and analysis enhanced his expertise. His responsibilities include marketing, management, supervision and direct involvement with field operations and surveying."
Nominator Noreen Montesano, his wife, added:
"Nick celebrates his 36th anniversary with DTM this April. Nick is not only a hard worker, but also truly dedicated to his clients and all aspects of the industry. Nick is a strong supporter of the many real estate charitable organizations and has volunteered his time to support their objectives and goals. Nick mentors his staff by sharing his knowledge daily. His success comes from his father, who started out as a one-man consulting business, where Nick has contributed and led this company to a well-known, outstanding, reliable business where his clients trust him and can count on his expertise and knowledge."
Montesano is a certified elevator inspector and a director and supervisor licensed by the NYC Department of Buildings. He also has particular expertise in maintaining and troubleshooting solid-state vertical-transporation equipment. He is an active supporter and member of several industry nonprofit organizations, including the Elevator Escalator Safety Foundation, of which he has been a member of the board of directors. His other memberships include the Building Owners & Managers Association New York; Elevator Conference of New York; and the International Association of Elevator Consultants, for which he serves as vice president, and is a former president and charter member.
Fernando Ortiz | Elevator Controls, A Vantage Company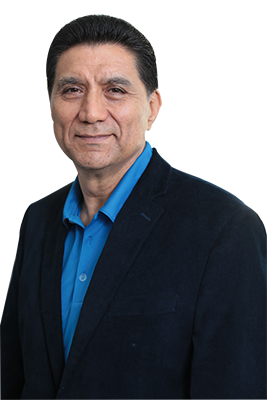 Hard work, a love for education and an enterprising spirit took Fernando Ortiz from his childhood home, a small town in Mexico, to the leadership of a successful manufacturer of elevator controller units. As a child, his family moved to Mexico City so he could take advantage of educational opportunities. After earning an associate's degree in electronics, he made his way north. While working three jobs, he earned a BS in electrical and electronics engineering from Sacramento State University in California. Upon graduation, he was recruited by Elevator Industries, where he began his career designing software and hardware for controllers. His education didn't end there, however; he would complete coursework for an MS in engineering and enter the National Elevator Industry Education Program, earning his union card in 1985. In 1986, he bought his company's controller business, launching Elevator Controls (EC), which, within five years, experienced explosive growth. In 2018, it became part of Vantage Elevator Solutions, with Ortiz staying on as president.
Nominator Bob Jackson said that while Ortiz was building the company, he also built a strong reputation among many others in the business, to whom he was a mentor. "His colleagues regard him as an exemplary professional who built a business from scratch through hard work, taking risks and believing in people," he added.
Ortiz feels just as strongly toward the connections he's made, saying the best part of his job is "interacting with so many industry folks all over the country and internationally, many of whom have become friends, sharing and learning with them all." He counts the late president of Elevator Industries, Vernon P. Keller, and Sacramento State professor Dr. Ron Becker as mentors.
While EC has a large installed base, Ortiz says he's especially proud that his equipment is used in such notable places as Golden 1 Center (home of the NBA's Sacramento Kings), Levi's Stadium (where the NFL's San Francisco 49ers play), his alma mater, Sacramento State University, and at the hospitals where his children and grandchildren were born.
Dominik Sachsenheimer | Maven Group, LLC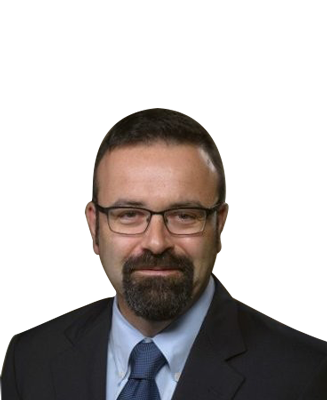 Dominik Sachsenheimer's path to leading the Naples, Florida-based Maven Group, a consultancy for elevator industry mergers and acquisitions (M&As), began in the Black Forest region of Germany, where he grew up and was educated at Baden-Wuerttemberg Cooperative State University. In the early 2000s, he relocated to the U.S. and joined the finance department of Otis's NYC branch without former knowledge of the elevator trade. From there, nominator William Beaury says, "his career was fast-tracked." Over the next 10 years, he was promoted to larger regional roles in Chicago; Charleston, South Carolina; Otis' world headquarters in Farmington, Connecticut; and, finally, Florida, where he oversaw M&A activity throughout North America. After becoming assistant regional finance manager at Otis, Sachsenheimer moved up to senior regional finance manager, senior manager of financial planning and his final role with Otis as senior M&A manager, North America. He speaks German, English, French and Spanish and is a member of the National Association of Elevator Contractors.
Approximately four years ago, Sachsenheimer was tapped by Maven Group to lead the company as president. In this role, Beaury says:
"His talents were truly recognized. From the start, his tenacity, vision, analytical skills and financial acumen created an environment sellers or buyers had never before experienced. He developed a unique data qualification/verification analytical model that pre-introduced a seller to the market, eliminating most transactional surprises. As a result of the credibility he earned, he is often called upon for advice from owners, buyers, bankers and investors. His dynamic approach has created deals that opened the industry to new opportunities."
Stephen Spampinato | BOCA Group International, Inc.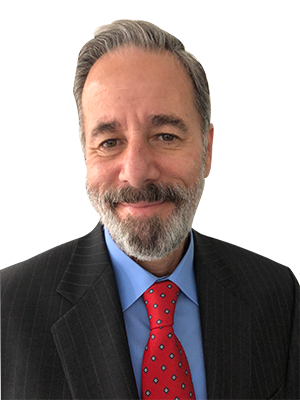 Senior Vice President of NYC-based BOCA Group International, Inc. Stephen Spampinato has been working in the elevator industry for 42 years, 19 of which have been with BOCA Group. The inspector/inspector supervisor entered the industry in 1977 as an apprentice for Central International Elevator Co.
Within seven years, he advanced to repair foreman before moving on to New York Elevator Co., where he moved up to modernization supervisor. He went on to be field supervisor at Translift, then modernization manager at Flynn Hill Elevator Co., then Garden State Metro Elevator.
Award nominator Sam Sloane, BOCA Group president, said of Spampinato:
"With his extensive experience in the industry, BOCA Group was lucky and happy to invite him to be part of the team in 2001 as a field engineer. Shortly thereafter, he was promoted to senior vice president and became the go-to guy for all technical issues. He has been an exemplary role model in the industry due to his dedication, passion, technical knowledge and work ethic."
Spampinato is most proud of his design role as part of BOCA Group's team that managed modernization work at the Empire State Building. He created performance-based specifications necessary for the upgrades and assisted the building owner in selecting its partner to replace many existing elevators and escalators with new, upgraded equipment. Sloane added:
"The success of the modernization has led to BOCA Group acting as an extension of the building's management team, overseeing all aspects of implementation and ongoing maintenance. Not only did he play a pivotal role at BOCA Group, Spampinato also played an essential role in the revision committee for the NYC Elevator Code. He is part of the team in charge of keeping the city's construction codes up-to-date, in coordination with the. . . International Code Council. Through this position, he has gained a great amount of knowledge about the industry and has helped keep BOCA Group's NYC managers and clients informed regarding upcoming changes."
Swaminathan S. | Sigma Elevator and Escalator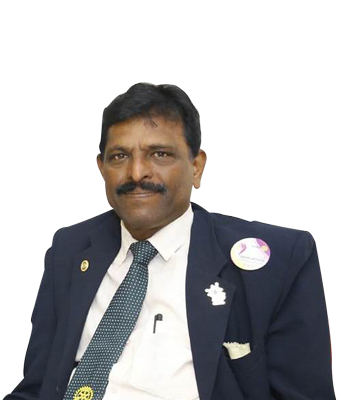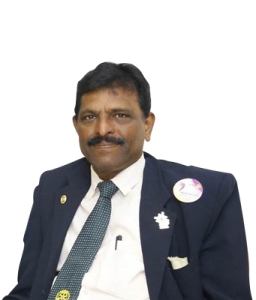 Swaminathan S. is in his 40th year in the elevator industry, but, starting out, there was no grand plan to someday own his own vertical-transportation company and be a partner in a consulting firm. It was only after he became aware of lift designs, which "triggered" his interest, that he committed to the industry. Today, he's the proprietor of Sigma Elevator and Escalator and a partner in Global Elevator Trading and Consultancy, both in Coimbatore, India.
Born and educated in Sankari West, Salem District, Tamil Nadu, India, Swaminathan got his start in the industry in 1981 as a trainee engineer in the lift design department at M/S. Best and Crompton Engineering, Ltd. and quickly became enamored. Desiring to learn more about the business, he transferred to the company's installation department. In 1987, Best and Crompton entered into a joint venture with KONE and later became wholly owned by the OEM. At this point, Swaminathan went to Finland for training on KONE equipment. He also trained on thyssenkrupp equipment in Jordan, traveled to Champion Elevators (now Alimak USA) in Houston, Texas, to learn about rack-and-pinion elevators for industrial and fireproof applications, and went to Luzarra, Italy, to train on stairlifts, platform lifts and more at VIMEC. Later, he went to Kuwait to work on several important projects, including the installation of a 103-m-high rack-and-pinion lift at a petroleum refinery and a groundbreaking project involving thyssenkrupp machine-room-less elevators at the National Bank of Kuwait.
Among the people who have given him guidance and advice over the course of his career, Swaminathan especially notes three mentors: M. Kamath, A.R. Menon and N. Ramachandran. As for the work itself, he said his favorite activities are testing, commissioning and quality inspecting lifts and escalators.
Swaminathan is a Rotarian and a member and president- elect of the Rotary Club of Coimbatore, which, at 77 years old, is the oldest club in the region. It is affiliated with Rotary
International service clubs.
Tom Sybert | C.J. Anderson & Co.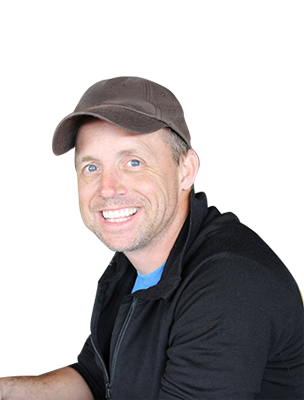 When Richard Gregory nominated Tom Sybert for this honor, Sybert was reluctant. He doesn't like to talk about himself, instead preferring to recognize and help others. Despite his youthful appearance, Sybert has been in the industry for nearly 30 years, starting in 1991 at the family-founded and -run C.J. Anderson & Co., headquartered in Harwood Heights, Illinois, and marking its 110th anniversary this year. If there's an obscure, antique part or fixture out there, chances are C.J. Anderson has it — or can replicate it. Sybert worked in the shop, marketing, sales and product-development departments at the company and continues many of those roles today as president and third-generation company leader.
Sybert is a familiar face and voice. He founded The Elevator Radio Show in 2005 and has produced more than 500 shows. For years, he's been a consistent, outspoken and active member of the Chicago Elevator Association, the Elevator Escalator Safety Foundation and Elevator U. With Glenn Duncan, he cofounded the Elevator Riders Riding Club, motorcycle enthusiasts who also raise money to promote vertical- transportation safety and, more recently, donated N95 masks for COVID-19 first responders. He's jumped in to help associations with their websites and finances and never hesitates to help friends and colleagues on a personal level, such as when he joined Bob Shepherd, George Gibson and Gibson's son, Scott, to make a model of an Elisha Otis "All Safe Elevator." (ELEVATOR WORLD, December 2019).
Holding degrees in Communications, Business Administration, Marketing and Small Business Strategic Planning, Sybert is undoubtedly a great communicator. He has advised both the City of Chicago and Underwriters Laboratories on safety issues. "There are so many people in this industry from whom I have learned and who I admire," Sybert says. "The only thing I've ever wanted to do was try to give back to this industry as much as it's given to me."
Dan Waldrop | Bureau Veritas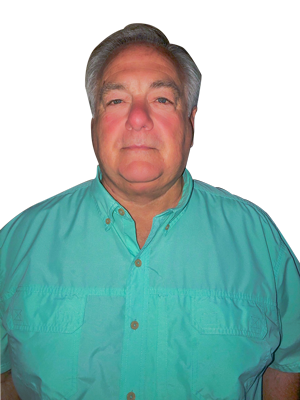 From an Atlanta home base, Dan Waldrop manages the National Elevator Inspection Services southeast division of Bureau Veritas. The past few months found him driving around the region, focusing on scores of pandemic-related matters. It's all part of a job he loves. He said he was destined to be an elevator man, stating:
"When I was born, my grandfather, Manse Waldrop, ran the Otis office in Atlanta. My father, Manse "Jack" Waldrop, ran a service route. All my uncles and male cousins were in the elevator trade — a few were elevator inspectors in Atlanta and surrounding jurisdictions."
Waldrop has been in the elevator industry his entire professional life — nearly 50 years. After graduating high school and studying welding at a local tech college, he began as an elevator mechanic and inspector for Westinghouse in Atlanta in 1972, then worked for Dover for 10 years, performing elevator construction, maintenance, modernization and repair throughout Georgia. Waldrop was an elevator field specialist for the safety engineering division of the State of Georgia from 1985-1986, where he helped develop elevator codes and inspection procedures for the Georgia Department of Labor.
He came to Bureau Veritas in 1986 and has been regional manager since 1988. Waldrop is big on continuing education. He holds certifications from the American Society of Mechanical Engineers, the American National Standards Institute, NAESA International, the National Association of Elevator Contractors and the State of Florida Department of Business & Professional Regulation. He holds licenses in Alabama and Maryland. He credits NAESA for helping him tackle the most challenging part of his job: staying current with changing codes and new technology. His nominator, Sarah Shaw, describes Waldrop as "a tremendous coworker and asset to the company and the elevator industry" who is always
willing to share his knowledge.